Clayton Hotel Cardiff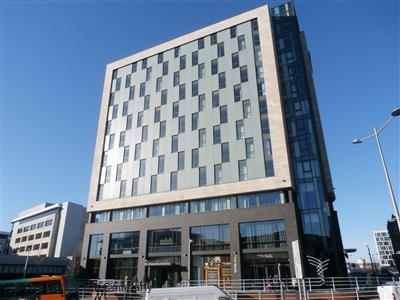 Details
Venue Phone: 029 2066 8866
Venue Website: http://www.claytonhotelcardiff.com
Clayton Hotel Cardiff is the largest hotel of all of the Hotels in Cardiff City centre offering a newly built, 12-story accommodation with 216 well-appointed, air conditioned guest rooms.
Awarded a fourth star in 2015, Clayton Hotel is the perfect hotel for a luxurious stay in Cardiff city. High standards of service and great food are available in the hotel's restaurant. Being one of the tallest hotels in Cardiff City centre, the hotel offers stunning, panoramic views of the city.
A warm welcome awaits all guests of Clayton Hotel Cardiff. A friendly team of staff will ensure all your needs are catered for, they will go above and beyond to make sure that you have a happy stay. Whether you are staying for business or leisure, you will have everything you need at Clayton Hotel Cardiff.
Location
Address:
Clayton Hotel Cardiff
, St Mary Street,
Cardiff
,
South Glamorgan
,
CF10 1GD
,
United Kingdom